1742 sq. ft. 1742 sq. ft. Palm Desert Riverside County California - Ph. 760-578-3699 in Palm Springs, California For Sale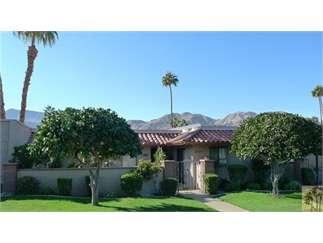 Price: $245,000
Seller:
Date/Time:06 Dec, 02:05 a.m. EST
Type: Wanted rentals, For Sale - Private.

City: Palm Desert
Price: $xxxx00
Property Type: House
Size: xxxx sq. ft.
Agent: Susie&Elise Moore
Contact: 760-578-xxxx
This 3 bedroom, 2 bath end unit boasts warm, rustic charm and a private, quiet location behind the gates of Palm Desert Tennis Club. The ceiling has been raised in the great room with clerestory windows added and the back patio faces west on the greenbelt with gorgeous mountain views and is just steps from the pool. Lots of beautiful wood accents throughout. PDTC is a wonderful community of only 100 condos, located high off the desert floor in ... more the neighborhood of Ironwood and Big Horn Country Clubs and boasts breathtaking mountain and valley views in a protected cove perfect for tennis and relaxation. Tennis with a social membership is included with your monthly association dues!
Source: http://www.landwatch.com/Riverside-County-California-House-for-sale/pid/xxxxxxxx7

Price: $418
Time: 02:40 p.m. EST
Date: 04 Mar

Milpitas Place Live
Young person adult interested living sharing a room place with someone if the price is right I am looking for a...
Price: $415
Time: 01:58 p.m. EST
Date: 04 Mar

Fast Cash For Homes
Fast Cash For Homes (Stockton) Are you in over your head with a property that just isn't worth sinking anymore money...
Time: 03:28 a.m. EST
Date: 04 Mar

Price: $299,500
Time: 03:13 a.m. EST
Date: 04 Mar

Time: 02:03 a.m. EST
Date: 04 Mar

Time: 11:08 p.m. EST
Date: 03 Mar