Up Country 300032 sq ft in Palm Springs, California For Sale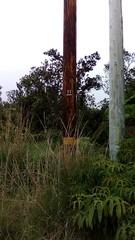 Price: $23,500
Seller:
Type: Houses, For Sale - Private.

Up Country 300032 sq ft
Location: Volcano, HI
Trade winds, nightly showers, and tropical sun combine for a perfect place to build your home. Beautiful 30332 sq. ft of level lot in a Ohia forest bursting with orchids, ferns, and tranquility. Just minutes from Hilo Town, Volcano National Park, Keaau and Pahoa Town. Higher elevation will offer you a much cooler climate and less bugs. Properties consist of tmk 3-1-1-17-43 and 44 which is about 30032 sq. ft. MLS 296436
From Hilo go towards Volcano : Hwy 11 past 23 mile marker, left on Alii Koa St, left on Paalii St, 2nd lot on left. Lots are back to back.
Information
Contact Information
Lucena Nicolas PB
lucena808@gmail.com
808-443-6219
Real Estate Professional Since 1984.
Contact Reply Form
Forward to a Friend
View Other Flyers
Pricing
Price: $23,500.00
Property Location
11-3258 Pa Alii Street
Volcano, HI 96785
View Map
Features
Acreage: 2/3 acres
Sewerage: No
Water: No
Subdivision: Royal Hawaiian
Agent Name: Lucena G. Nicolas
Broker: Pineapple Homes LLC
MLS #: 296746
Photo Gallery
View as SlideshowView Photo Gallery (4 Photos)
Powered by vFlyer.com
EQUAL HOUSING OPPORTUNITY
VFLYER ID: 314111002

Buildable Lots
Contact info: Jim Walker | 916-607-0519 | jwinc3@comcast.net Buildable Lot 510 15th St, Sacramento, CA 95814...
Price: $395,000


Price: $4,995


Price: $499,000

Price: $295,000